Digital Solutions. Real Value.
Schenck ONE is our brand of software solutions for all aspects of balancing. With our digital solutions, we support our customers at the balancing machine and throughout all steps of the process. This holistic approach offers you the right solution for every challenge – along the entire balancing process.
Whether it's creating your rotor type file, measuring the unbalance, documenting your results, or maintaining the machine condition –our Schenck ONE ecosystem, provides optimal support for every step of the process.
We've been supporting our customers in all manufacturing and testing disciplines for many years. Our balancing software, which is constantly being refined, is at the heart of every Schenck balancing machine. With Schenck ONE, we are now delivering a completely new world of balancing for you with access to your data and processes at any time, from anywhere.
ANYONE. ANYTIME. ANYWHERE. Join us in taking a step towards the future of balancing!
Growing range
of functions
Latest
Balancing Software
Location
independent access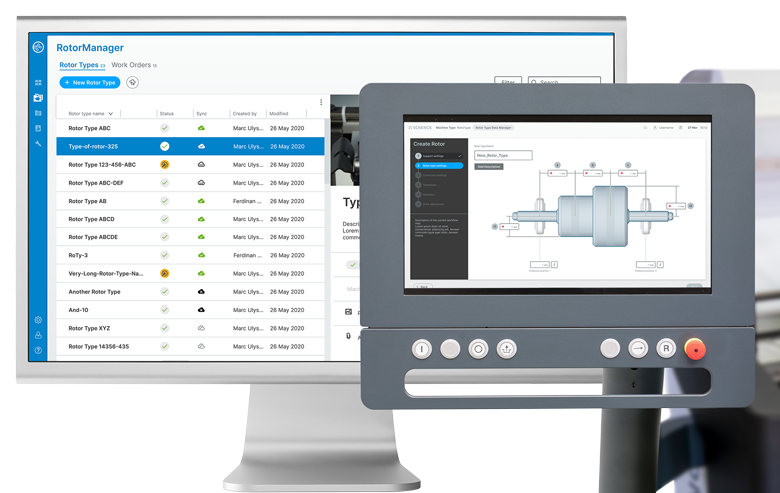 Central creation and management of type data for multiple machines
Prepare type data from any workstation on the PC, parallel to machine use
Synchronize rotor type data on selected machines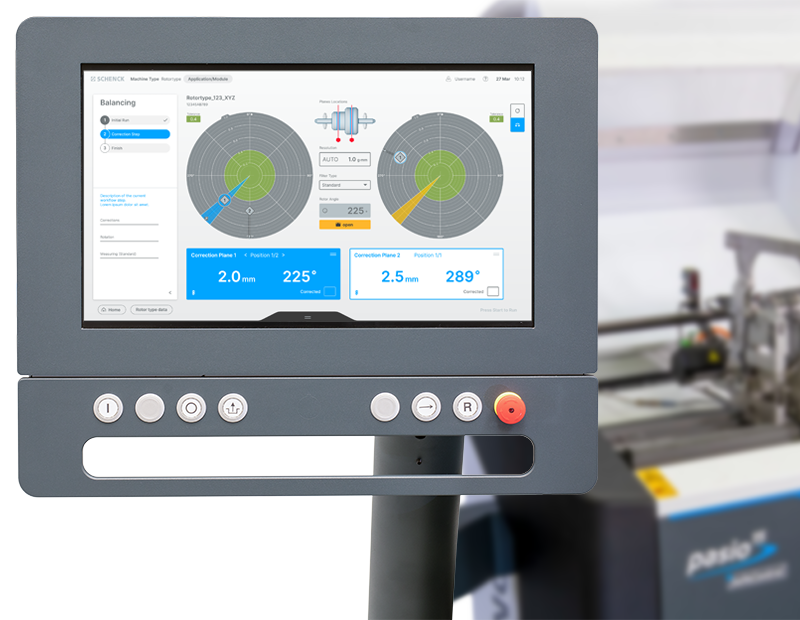 Safe and guided balancing: Step by step
Highly accurate measurement of the unbalance
Multiple calculations to compensate for the unbalance
Easy machine calibration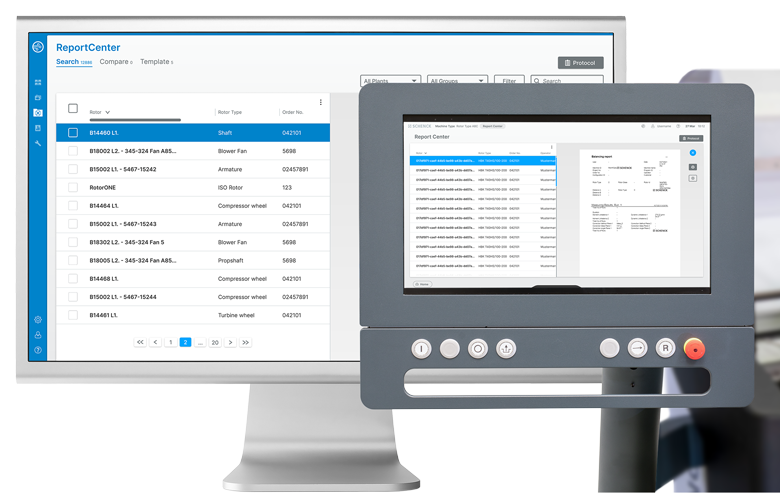 Easy backup and retrieval of all balancing results
Access to logs at the machine and from the workstation (PDF & CSV)
Subsequent adaptation of the protocols (e.g. language, logo, units, ...)
What users say about our software solutions
Wolfgang Roth
Manager Balancing Center
Schenck ONE supports us in documenting our measurement results. Since we started using the apps, we no longer have to worry about balancing protocols at the machine, but can easily create them at the office workstation.
Hans Bennekum
Director Schenck Rotterdam (NL)
The simple user guidance of Schenck ONE has convinced us. The user is guided safely through each step of the balancing process and is additionally supported by instructions. This creates an efficient workflow.