Balancing is our passion, and our customers are at the center of this. It's for them that we develop suitable software and machine solutions for every challenge. Our goal is to provide you with optimal support in every step of the balancing process ,with maximum efficiency.
With Schenck ONE, we have created an innovative software ecosystem that is easy and intuitive to use. Whether in work preparation, measuring your rotors, securing and analyzing your data or maintaining your machinery – we offer you the right solution for every task.
Updates and modernizations have never been so easy: With our Schenck ONE software solutions, we automatically provide you with all software updates and you decide when to run them. Our flexible system allows software modules to be combined on a customer-specific basis. This means we always find the right solution for your individual requirements.
Support along the entire process
We support you along the entire balancing process with suitable software solutions tailored to your needs. With the holistic approach of Schenck ONE, you always maintain an overview of your data and processes and increase the efficiency and quality of your balancing operations.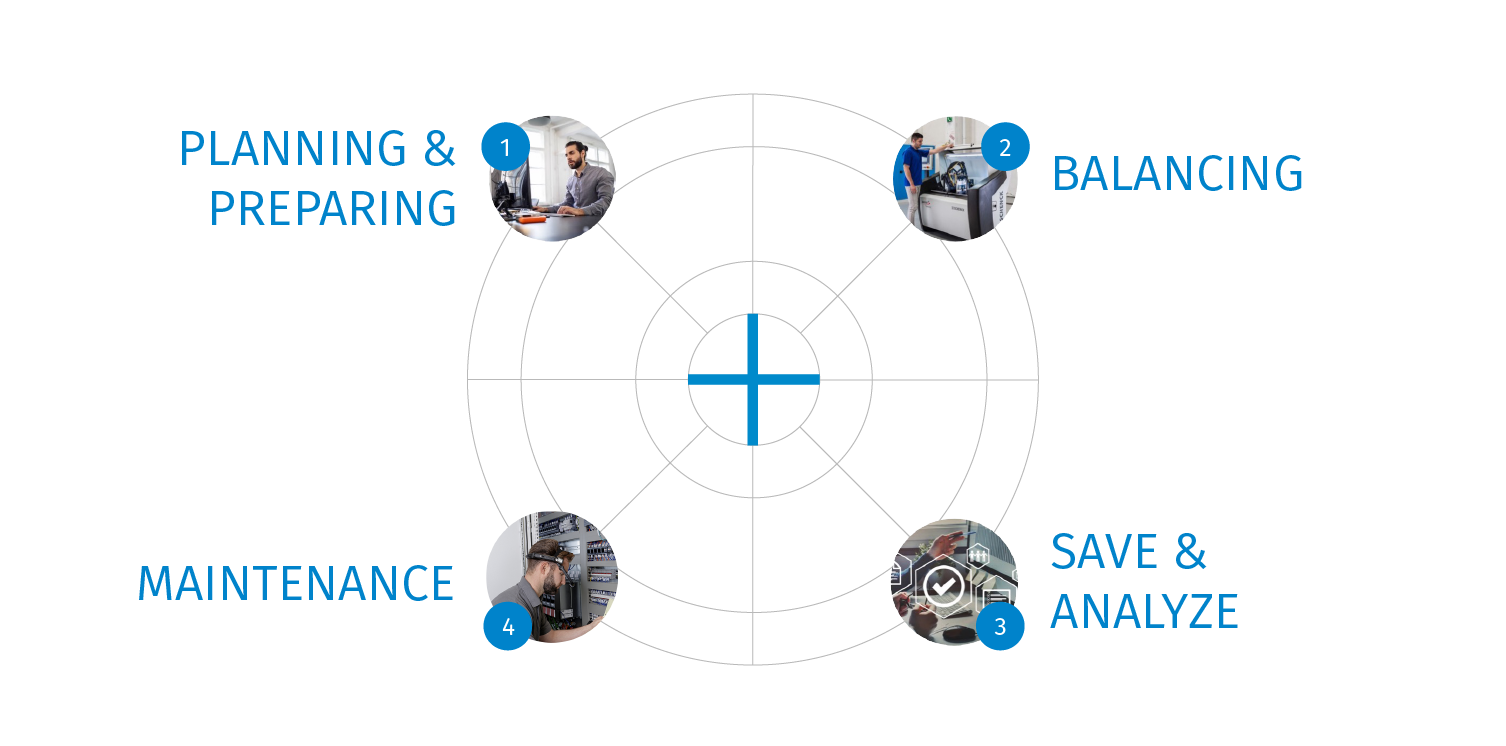 Schenck ONE as a
"Software as a Service" solution
As the first company in the balancing industry to offer software as a service, we continuously integrate expert knowledge into our software solutions. We make our digital solutions available to the user automatically and continuously on the balancing machine and in the browser applications. This is how we pass on our knowledge and create added value for our customers.
With the various software modules, functionalities can be flexibly compiled and varied to optimally address each individual, customer-specific situation.